A Pool Safety Cover can give your pool all year round protection and it prevents children and pets from falling into the water as a safety cover can support the weight of several adults. The cover will also prevent debris from damaging your pool and also help keep your pool water heated and could extend your swimming season.
We have installed dozens of automatic pool safety covers throughout the South West and are one of the leading installers please view our portfolio of our most recent customer projects.
A pool safety cover can be installed on any type of inground swimming pool and it is fully automatic and opens/closes with a touch of a button. The cover comes in various colours to suit your surrounding and pool including dark blue, light blue, green and grey. The mechanism can be top mounted and stored neatly inside our custom cover boxes or recessed when the cover is stored in a dry niche behind the pool and the track is under the coping stones.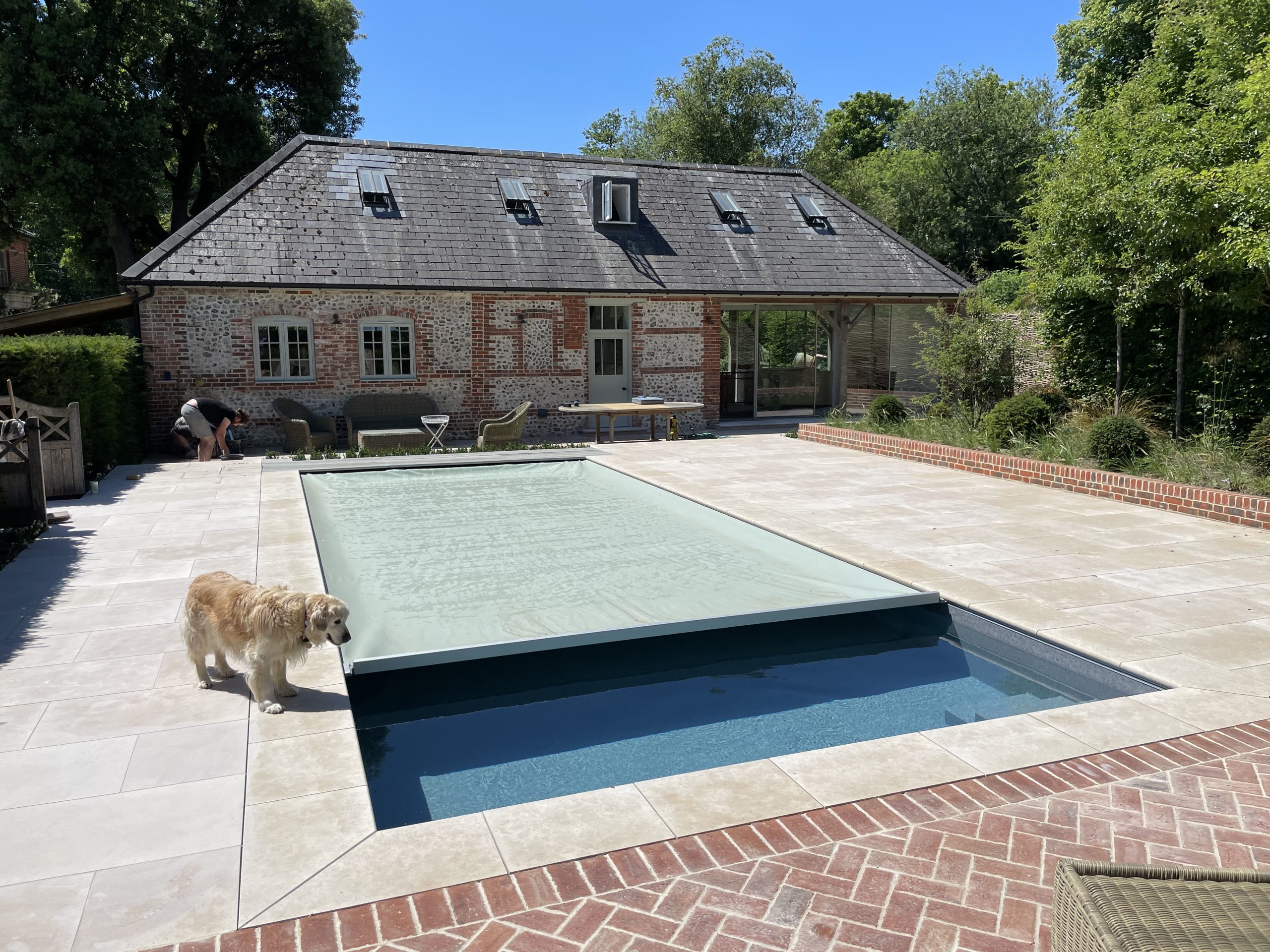 Safety Pool Cover Project
This top mounted pool safety cover was installed on a pool renovation project – to protect the cover a hardwood box was custom made around the roller which was painted to blend into the wall behind. The results make this pool look stunning!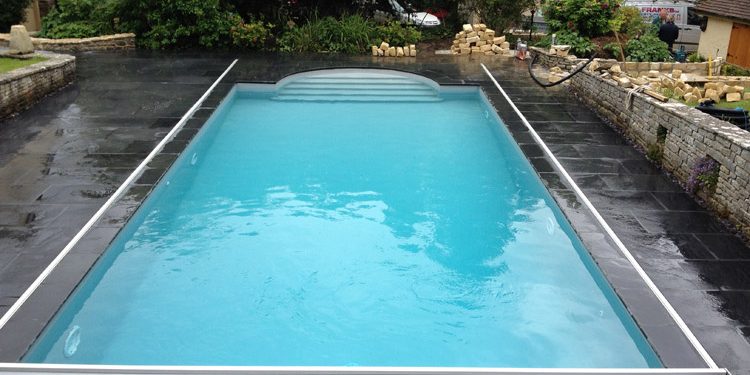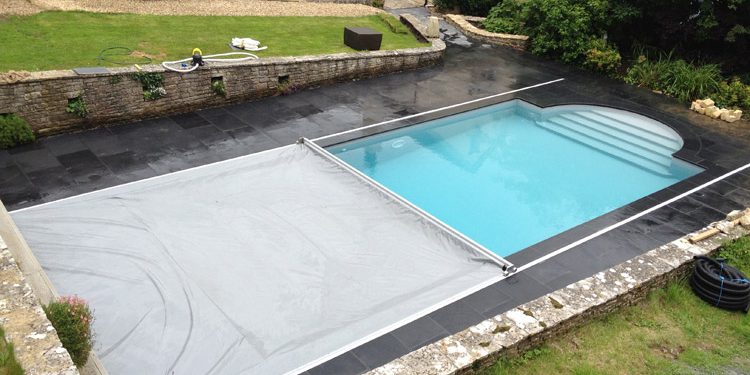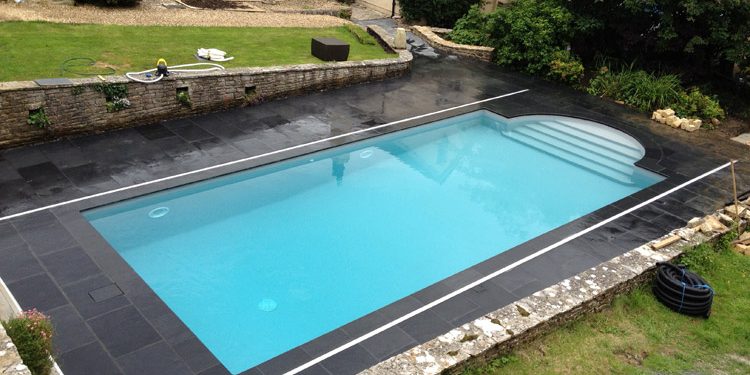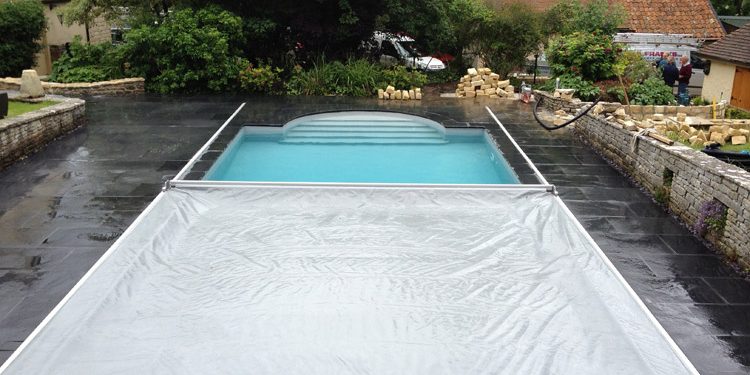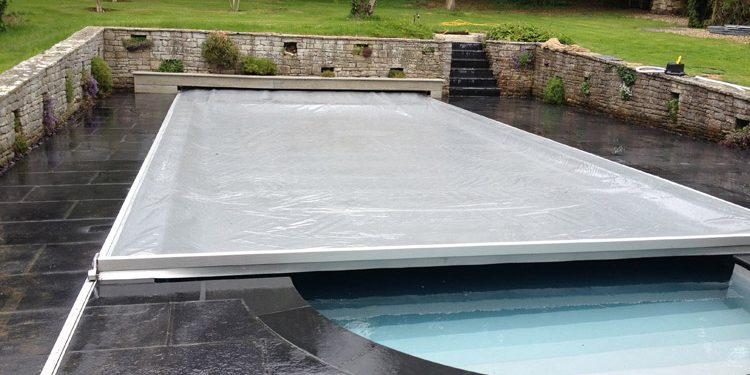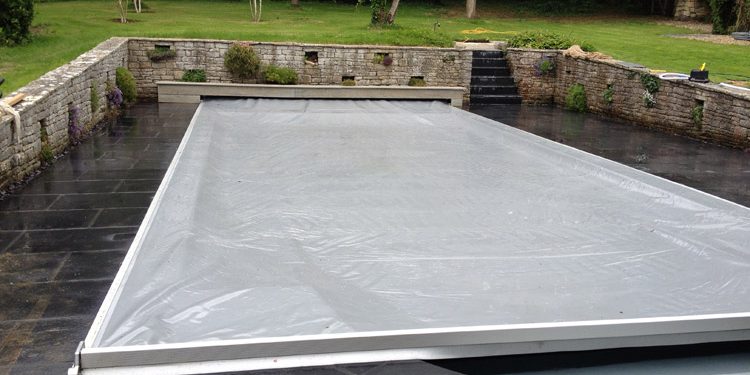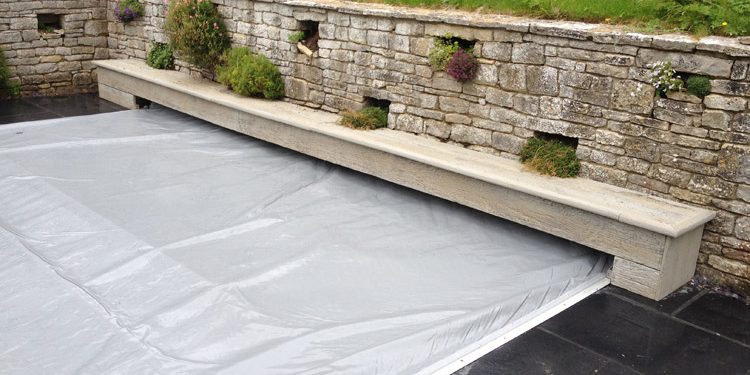 Are you interested in a safety pool cover and want to discuss more? Why not call us to book a consultation with one of our sales team or director Verdun Bailey?
Our West Stour Dorset Branch will have a consultation room available for clients to view different safety cover colours,  liner colours, coping stones, fittings, and other products. You are welcome to visit our showroom for further discussion. Alternatively, you can click on the button below to schedule a home site visit.
We're excited to discuss creating your very own Ambassador Pool.