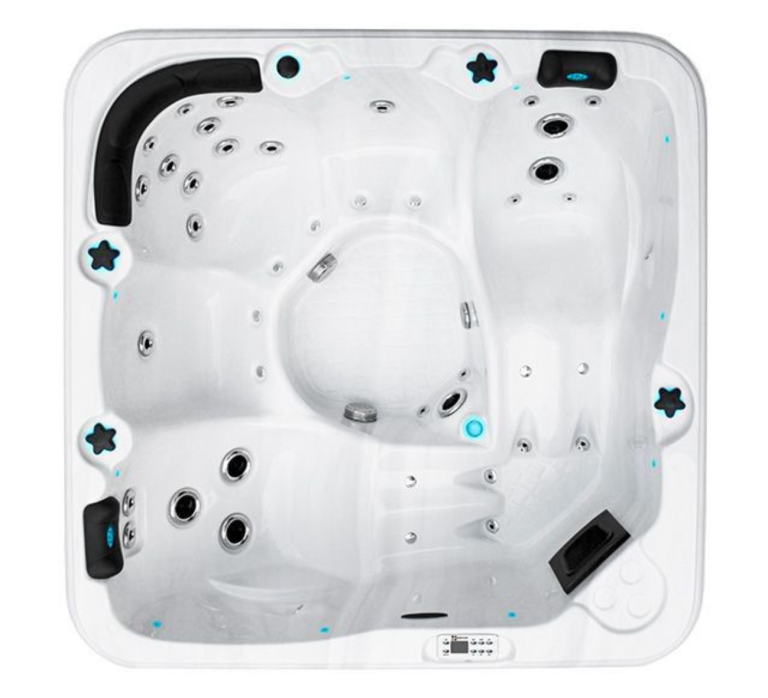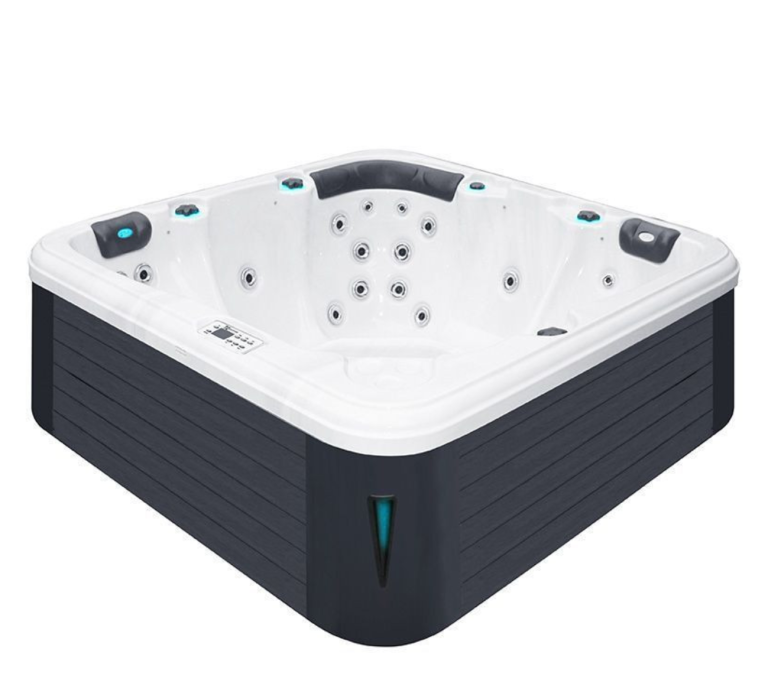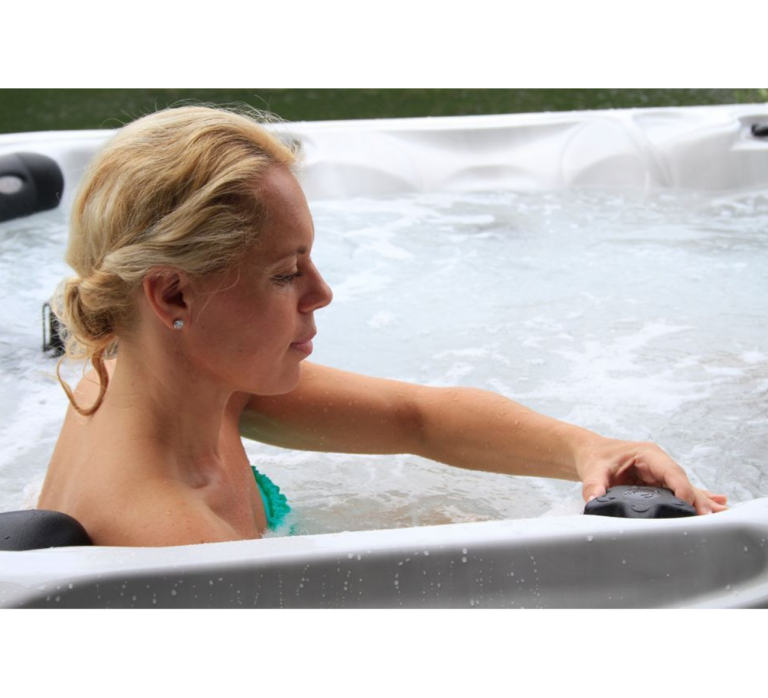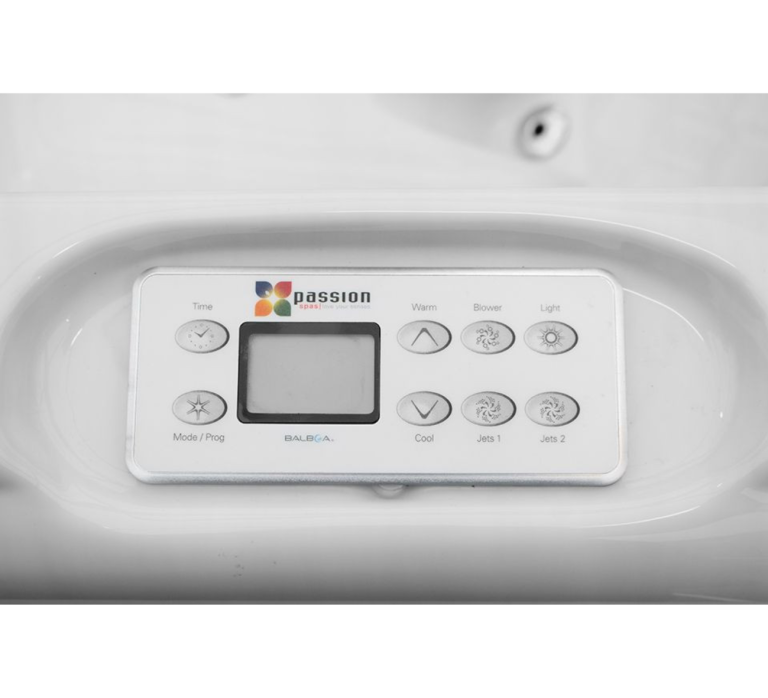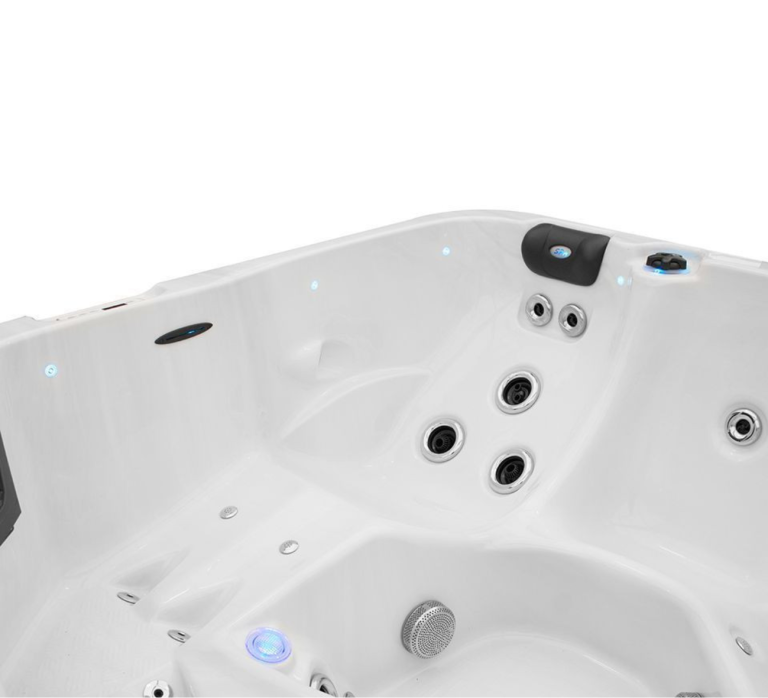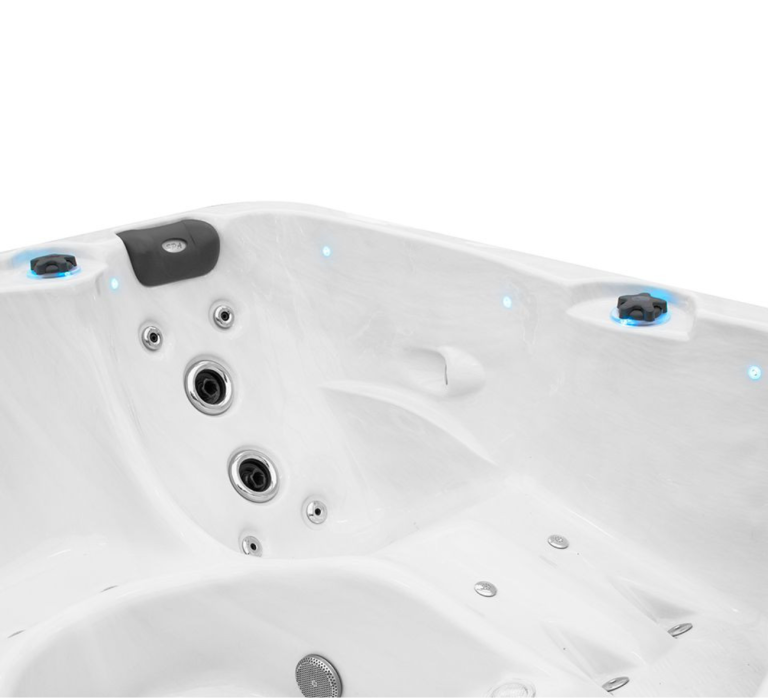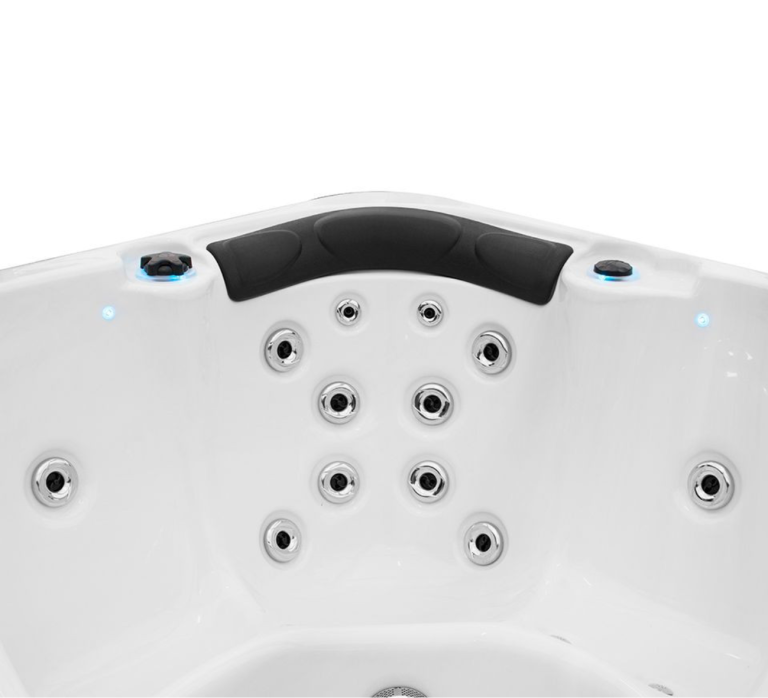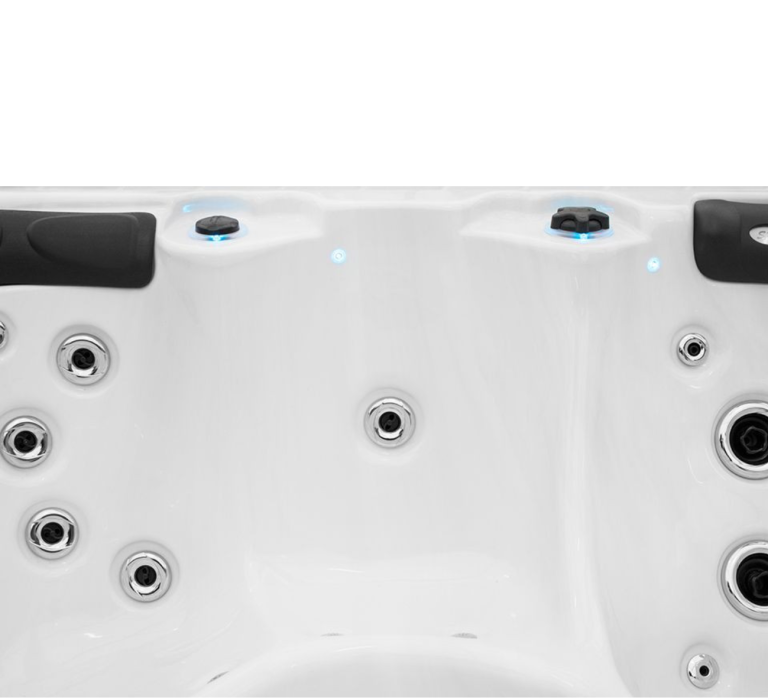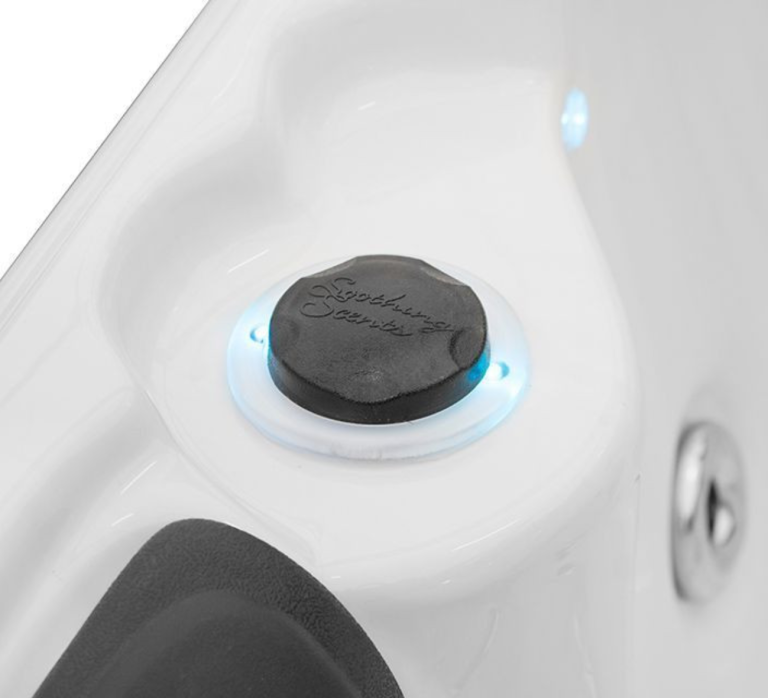 With three bucket seats and two full-size loungers, the Ambassador Spa is an optimal choice for spending time with family and friends.
The loungers have been designed to provide additional lumbar support. Also the loungers have different heights to accommodate individuals of various lengths, making it comfortable for everyone to use. Passion Spas worked with professionals from the recliner industry to create this unique design. Additionally, adjustable jets allow you to control the intensity of your hydrotherapy experience, and the unit also features an Ozone Sanitation System for exceptional water quality.
As a whole, the Ambassador Spa is cost-effective, energy-effective, high-performance investment in healthful relaxation.
Available to view at our West Stour, Dorset Showroom
Book a visit at one of our showrooms, or contact our sales team to discuss more. 
| | |
| --- | --- |
| Measurements (L x W x H) | 2040 x 2040 x 850 mm |
| Configuration | 3x seats / 2x lounger |
| Capacity in Liter | 1300 |
| Dry Weight in kg | 275 |
| Full Weight in kg | 1575 |
| Shell Material | AristechTM Acrylic with Vinylester and Polyester |
| Synthetic Maintenance Free Cabinet | Standard |
| Removable Side Panels | 4 |
| Durable Support System | Synthetic |
| EverlastTM Full Floor Support Material | Polyester |
| High Density Urethan Insulation | Standard |
| Cup Holders | 3 |
| Water System | |
| Total Jets | 40 |
| Water Jets | 30 |
| Air Injector Jets | 10 |
| Air Control Valve | 4 |
| Filters / Surface | (2) 50 square feet |
| Top Access Skim Filter | High-Volume Vortex Skimmer |
| Floor Drain | 1 |
| External Drain | 1 |
| Hi Flow Suction | 2 |
| 5" Massage Jets, Directional, Rotational and Pulsational | 5 |
| 3" Rotational | 12 |
| 2" Directional Jets | 12 |
| Ozone Jets | 1 |
| Special Features | |
| Soft Air Massage System | Standard |
| Molded Headrest Soft Pillows with LED Light | 3 |
| StarBrite Interior LED Light System | Standard |
| Exterior Corner LED Lighting | 2 |
| Aromatherapy System | Standard |
| Ozone Sanitation System | Standard |
| Ultra Efficient Dual-Wrap Cabinet Insulation | Standard |
| 5/4 Ultra Efficient Walk-On Cover | Standard |
| Pump Information | |
| Massage Pump | 2.2kw |
| Filtration Pump | 250w |
| Air Pump | 300w |
| Electrical System | |
| Voltage | 230/380V |
| Amperage | 16A-230W/2x16A-230W |
| Full Flow Electric Heater | 3kw |
| Control System | Balboa Gs510DZ |
| Light (18 Multi Colour LED) | Standard |
| Electronic Topside Control | Balboa VL801D |