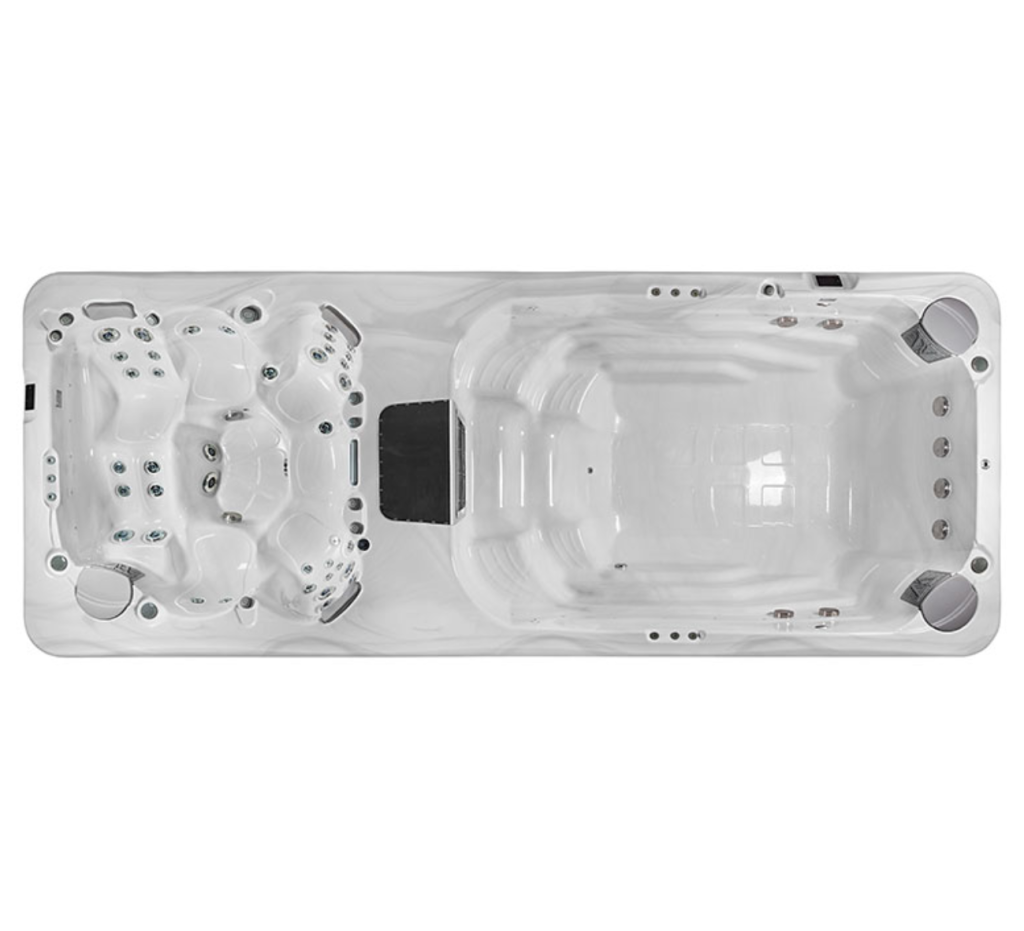 Our new Wellis Rio Grande swim spa products are the result of a long development process.
This model is the perfect combination of a well-equipped hot tub and a swimming pool used as a "fitness machine" for a complete workout. The interior design of the hydro massage area is identical to the ergonomic layout of the popular Wellis Malaga pool. In addition to the water fountain nozzle, it is also equipped with 3 illuminated fountains, which create a relaxing atmosphere with their visual effect. Due to the 40 hydro massage jets, bathers can have the best possible massage experience, while superfine filter inserts keep the water in the hot tub crystal clear. The swimming part of the swim spa, equipped with a counter-current system, has been completely redesigned. The inner width is almost 2 metres; its length is 314 cm.
contact our sales team to discuss more.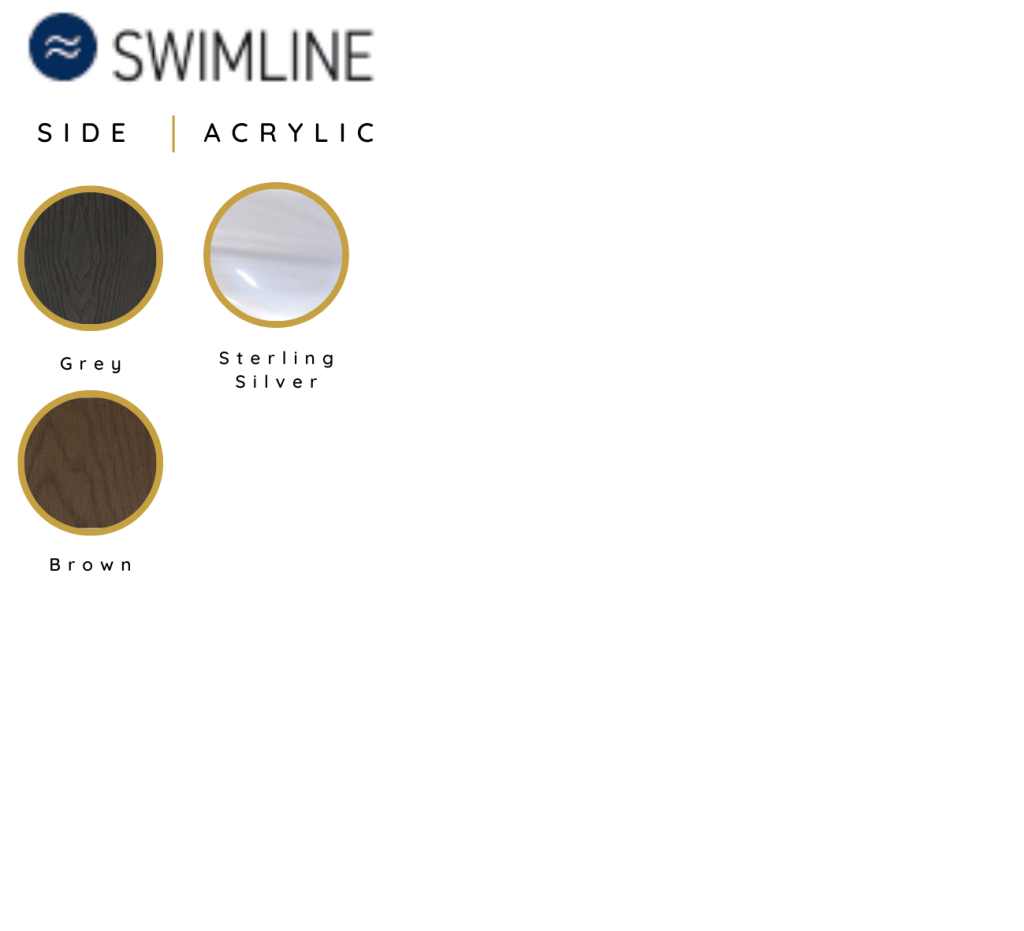 | | |
| --- | --- |
| Measurements (L x W x H) | 6000 x 2350 x 1470 mm |
| Swim area / Sitting places | 1 swim area / 5 sitting places / 1 lounger |
| Net weight (kg) / Water volume (l) | 1300 kg / 6000L |
| Frame | Stainless Steel |
| Side cover | HorizontSideTM or semi-inground UV-proof wood textured plastic |
| Insulation | Polyfoam (2 cm) |
| Drains | D50 ball valve |
| Total number of jets | 40 pcs illuminated |
| Opt. power requirement | 1 x 35A 230V/50Hz optimum |
| Min. power requirement | 1 x 20A 230V/50Hz minimum |
| Pumps (hydromassage) | 2 pc 3 HP single-speed (230V/50Hz) |
| Counter-current pump | 3 x double speed (Gecko) + Circulation pump |
| Water circulation | Energy-saving W-EC circulating pump (0.25 kW) |
| Filtration | 3 pcs antibacterial filters |
| Control box / panel | Gecko (IN.YE-8) + Wellis Smart Touch |
| Waterfall | 1 pc |
| Heater | 3kw |
| Water sanitization | 2 x pcs UV-C lamp |
| Laminar fountain jets | 3 x 3 pcs |
| Chromotherapy LED lights | 16 + 18 pcs LEDs |
| Sound system | AquasoulTM Pro 4.1 |
| Headrests | 2 pcs |
| Aromatic therapy | - |
| SmartPhone app - wifi | Yes |
| Thermo cover | Yes |
| Heat exchanger preperation | Yes |
| Swimming stick | Yes |